FetishWeb
Why Choose Us?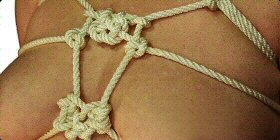 It makes perfect sense to use FetishWeb to design and build your website!
We want your website to be doing its job and working for your business as soon as possible, displaying your products or services to potential customers.
1
There are no awkward moments explaining what you need!
Perhaps you have experienced the difficulty of talking to people outside of the fetish community about your business? If so, you'll know that going to a vanilla web designer can be quite daunting!
2
We also work in the fetish
industry!
We know what it's like out there and are doubtless experiencing the same challenges as you. This gives us a greater understanding or what your requirements are likely to be.
3
We can also supply a professional fetish photographer
Whether you're a start up business or just need to freshen up your existing images, FetishWeb can take care of your photography requirements either on site or in our studio.
4
We are available 365 days
a year!
We are not a 9 to 5 business that only operates on weekdays. We know that you may need an important update on a weekend, Bank Holiday, or even in the middle of the Christmas break. We will make any updates that you need within 48 hours, and often a lot sooner!